CONTACT :
please send your promo stuff to :
DeFox Records/Artisti no Limits
P.O.Box n. 8,
36045 Lonigo (Vicenza) ITALY
Email :
defoxrecords [@] gmail.com
Partners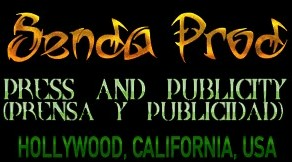 DEFOX RECORDS offering special promotional solutions, Creative comunication, Strategic consulting, No-conventional marketing services for Classic Rock and Hard'n'Heavy bands and artists.

Our services with a worldwide partner network:
Promotion, Marketing, Strategic consulting, Management, Record Label deal, Distribution deal, License deal, Digital distribution, Direct distribution on shop, Wholesale, Booking, CD manufacturing, Artwork design, Web design, Audio and video recording studios, P.A.service and more!

Please ask for more details!
e-mail: defoxrecords [@] gmail.com

You can check some of our clients and projects (Promotion, Sales, Marketing, A&R, Management, Consulting, Distribution, Label, Publishing, Licensing, Production, Booking, etc.). CLICK HERE