Mirko DeFox Galliazzo, is an Italian executive producer and label consultant, with an uncommon list of collaborations and expertise.
Musically broken in the New Way Of Italian Metal scene of the early 80's with his band called Axe Hero (now X-HERO).
Starts his career as A&R associate for several European record & entertainment companies, such as A.M.Songs & Music, Altar of the King Records, Heart Of Steel Records, Bubble Blood Records, Invincible Records, Brit Beat Records, Eur Records, Emmeciesse Music Publishing.
In 2000 he founded and published the following Web portals;
ROCKITALY and STRILLOSTRANO, the Music Webzine MUSICAFOLLIA, and NLZ Network.
Executive producer, A&R scout, licenses/strategies, artistic producer, singer and composer, concert and event promoter, mastermind, press office and creative research.
He has expertise in the protection of copyright (Italian S.I.A.E.)
He is a President of sporting and cultural Association called Artisti No Limits, affiliated with Sport Nazionale and Coni.

Mirko DeFox Galliazzo, Ŕ un produttore esecutivo italiano e consulente di etichette discografiche, conosciuto per serietÓ e competenza.
Musicalmente ha iniziato la sua carriera artistica esibendosi nei primi anni 80 con la sua band chiamata Axe Hero (ora X-HERO) considerata una delle prime band apparse nel panorama della New Way Of Italian Heavy Metal.
Inizia la sua carriera nel music business a metÓ degli anni 90 come socio A.& R. per diverse societÓ discografiche europee, , come ad esempio AM Songs & Music, Altar of the King Records, Heart of Steel Records , Bubble Blood Records, Invincible Records, Brit Beat Records, Eur Records, Emmeciesse Music Publishing.
Inventa e coordina la linea editoriale, dedicata ai gruppi italiani, intitolata "ROCK ITALIA" e pubblicata da Tring/Azzurra Music mentre sul finire dello stesso decennio pubblica e mette on line il portale ROCKITALY e STRILLOSTRANO, nonchŔ la Webzine MUSICAFOLLIA.
Mirko DeFox Ŕ Produttore esecutivo, A&R scout, licenze / strategie, produttore artistico, cantante e compositore, promotor di eventi e concerti, coordinatore di mostre e convention, mastermind, e-writer, ideatore e dirigente di un laboratorio di ricerca creativa e press office.
Possiede competenza nella tutela dei diritti d'autore (S.I.A.E.)
delle procedure di registrazione e deposito dell'opere, formalizzazione edizioni musicali.
Fonda la sua prima associazione di musicisti ed artisti a Padova nel 1993 chiamata Club degli Artisti e nel 2003 a Lonigo, l'associazione ARTISTI NO LIMITS.

We have worked with ARTISTS & PROJECTS :
(Promotion, Sales, Marketing, A&R, Management, Consulting, Distribution, Label, Publishing, Licensing, Production, Booking...)
in casual order;
La Famiglia Superstar, Steve Lukather, Doug Aldrich, Don Dokken, Reb Beach, George Lynch, Timothy Drury, Steve Saluto, Gianni Rojatti's Dolcetti, Sunrise, Leonardo, Sister Hyde, Shining Fear, Armonight, Neversin, Dark Lord, Arthur Falcone, Pantheon, Stamina, Eva, Lyin Rampant, Burner, Ivory, Serena Rock Band, Fallen Silver, Betoken, Axton, Scala Mercalli, Winters Dawn, Mistrust, Superhorrorfuck, Marauder, Lymph, Dark Ages, Fireyed, Bombshells, Black Hole, Canada, X-Hero, Red Cadillac, Alberto Rigoni, New India Co, Gli Avvoltoi, Lady & the BASS...

Marco Mendoza (Whitesnake, Thin Lizzy), Atma Anur (Cacophony, Greg Howe), Terry Ilous (Xyz, Great White), Alex De Rosso (Dokken), Richie Kotzen (Mister Big, Poison), Doug Wimbish (Madonna, Living colors), Goran Edman (Malmsteen), Chris Caffery (Savatage), Jeff Waters (Annihilator), Jeff L'Hereux (Culprit), Stewartie Adams (Tytan, Heavy Pettin), Michael T. Ross (Angel, Lita Ford, Missing Persons), Robert Lowe (Candlemass), Fabrizio Grossi (Nina Hagen, Guano Apes, Steve Vai), James Christian (House of Lords), Alex Masi, Alex Stornello, Andrea Martongelli, Felix Martin...
Whiteskull, Adam Bomb, Vanity Ink, Uli John Roth (Scorpions), Brocas Helm, Solitude Aeternus, Arthemis, Battle Roar, Argeid L'ham, Heat, Dead Sexy Inc, Skanners, Assedium, Feline Melinda, Chuck Fryers (Sorrows), Andrea Braido, Ruggero Robin, Pitura Freska, Le Orme, Labirinth, Black Jester, Spitfire, Wyvern, Rain, Dark Quarterer, Gunfire, the Black, Marshall, Raising Fear, Loadstar, Xipe, OJM, The Sade, Bullfrog, Cherry Lips, Epitaph, Paris B., Atomkrieg, Frenetica, Contrasto, Rebel Toys, Strange Corner, Wild Roses, Dagh, Swords, Adramelch, Synthesys, Old Flame, Wyxmer, Roskos, Stramonio, Mister Pig, Wildes Tier, Thunderstrom, All souls day, Supernova, Iguana, Overtures, Ballbreaker, Seven Dak Eyes, Rude Forefathers, Shivan, Twintera, Bud Tribe, Tarchon Fist, Uragani, Puppys, Ground Control, Methodica, ...

DEFOX RECORDS is partner and organizer of the following festivals and events;
- 80'S ITALIAN METAL LEGION FESTIVAL Click here
- ROARRR ROCK FESTIVAL Click here
- ARTISTI NO LIMITS COUNTDOWN Click here
- LONIGO ROCK FESTIVAL Click here
- ROCK NO LIMITS Click here
- DECIBEL FEVER Click here
DeFox Records is currently a partner and collaborates with the following festivals and Events;
- Isola Rock Festival (Verona), Bacchiglione Beat Festival (Padova), Bisatto Beat Festival (Este, Padova), Jo Rock Contest (RosÓ, Vicenza).

NOW DEFOX RECORDS is Member of of the following groups and associative music partnership:
A&M Entertainment - Industry Network
Best of Indie
Booking Agent Network
Brands & Music
Connect with Music Industry A&R executives
Entertainment Business Talent & Professionals
Independent Artists Alliance
Independent Recording Artist Community
Media Professionals Worldwide
Music & Marketing
Music and Entertainment Professionals
Music Industry Forum
Music Industry Network
Music labels and Publishers
Music Licensing And Publishing
MusicBiz
Music Publishing And Licensing
New Music Industry
SAMMA - South Asians in Media, Marketing & Entertainment

OUR CONTACT :

please send your promo stuff to :



DeFox Records/Artisti no Limits
P.O.Box n. 8,
36045 Lonigo (Vicenza) ITALY

OUR INTERNATIONAL PRESS OFFICE and PROMOTION :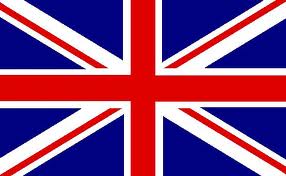 Two Side Moon Promotions
76 Killan Road Dunvant Swansea
Wales UK SA2 7TH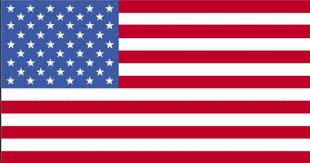 Senda Producciones
1665 N Sycamore Ave #314
Hollywood. CA. 90028. USA
Rocket Queen Promotion
Hinter der H÷he 4
35080 Bad Endbach Germany
Partners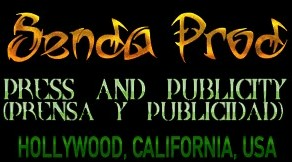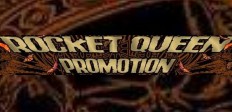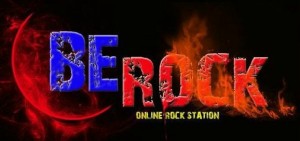 DEFOX RECORDS offering special promotional solutions, Creative comunication, Strategic consulting, No-conventional marketing services for Classic Rock and Hard'n'Heavy bands and artists.

Our services with a worldwide partner network:
Promotion, Marketing, Strategic consulting, Management, Record Label deal, Distribution deal, License deal, Digital distribution, Direct distribution on shop, Wholesale, Booking, CD manufacturing, Artwork design, Web design, Audio and video recording studios, P.A.service and more!

Please ask for more details!
e-mail: defoxrecords [@] gmail.com

You can check some of our clients and projects (Promotion, Sales, Marketing, A&R, Management, Consulting, Distribution, Label, Publishing, Licensing, Production, Booking, etc.). CLICK HERE