We have worked with ARTISTS & PROJECTS :
(Promotion, Sales, Marketing, A&R, Management, Consulting, Distribution, Label, Publishing, Licensing, Production, Booking...)
in casual order;
La Famiglia Superstar (USA), Steve Saluto, Gianni Rojatti's Dolcetti, Sunrise(UKR), Leonardo (SER), Sister Hyde (USA), Shining Fear, Armonight, Neversin, Dark Lord, Arthur Falcone, Pantheon (SWE), Stamina, Eva, Lyin Rampant (UK), Burner (UK), Ivory, Serena Rock Band, Fallen Silver (AUS), Betoken, Axton, Scala Mercalli, Winters Dawn (GER), Mistrust (USA), Superhorrorfuck, Marauder (GRE), Lymph, Dark Ages, Fireyed, Bombshells, Black Hole, Canada, X-Hero, Red Cadillac, Alberto Rigoni, New India Co, Gli Avvoltoi...

Marco Mendoza (Whitesnake, Thin Lizzy), Atma Anur (Cacophony, Greg Howe), Terry Ilous (Xyz, Great White), Alex Derosso (Dokken), Richie Kotzen (Mister Big, Poison), Doug Wimbish (Madonna, Living colors), Goran Edman (Malmsteen), Chris Caffery (Savatage), Jeff Waters (Annihilator), Jeff L'Hereux (Culprit), Stewartie Adams (Tytan, Heavy Pettin), Michael T. Ross (Angel, Lita Ford, Missing Persons), Robert Lowe (Candlemass), Fabrizio Grossi (Nina Hagen, Guano Apes, Steve Vai), Alex Masi...
Whiteskull, Adam Bomb, Vanity Ink, Uli John Roth (Scorpions), Brocas Helm, Solitude Aeternus, Arthemis, Battle Roar, Argeid L'ham, Heat, Skanners, Assedium, Feline Melinda, Chuck Fryers (Sorrows), Andrea Braido, Ruggero Robin, Pitura Freska, Le Orme, Labirinth, Black Jester, Spitfire, Wyvern, Rain, Dark Quarterer, Gunfire, the Black, Marshall, Raising Fear, Loadstar, Xipe, OJM, The Sade, Bullfrog, Cherry Lips, Epitaph, Paris B., Atomkrieg, Frenetica, Contrasto, Rebel Toys, Strange Corner, Wild Roses, Dagh, Swords, Adramelch, Synthesys, Old Flame, Wyxmer, Roskos, Stramonio, Mister Pig, Wildes Tier, Thunderstrom, All souls day, Supernova, Iguana, Overtures, Ballbreaker, Seven Dak Eyes, Rude Forefathers, Shivan, Twintera, Bud Tribe, Tarchon Fist, Uragani, Puppys, Ground Control, Methodica, ...
Partners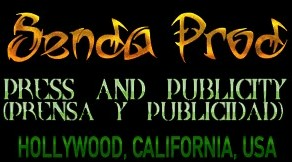 DEFOX RECORDS offering special promotional solutions, Creative comunication, Strategic consulting, No-conventional marketing services for Classic Rock and Hard'n'Heavy bands and artists.

Our services with a worldwide partner network:
Promotion, Marketing, Strategic consulting, Management, Record Label deal, Distribution deal, License deal, Digital distribution, Direct distribution on shop, Wholesale, Booking, CD manufacturing, Artwork design, Web design, Audio and video recording studios, P.A.service and more!

Please ask for more details!
e-mail: defoxrecords [@] gmail.com

You can check some of our clients and projects (Promotion, Sales, Marketing, A&R, Management, Consulting, Distribution, Label, Publishing, Licensing, Production, Booking, etc.). CLICK HERE