RECORDING SESSION PHOTO REPORT :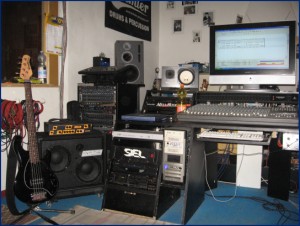 Vision recording studio...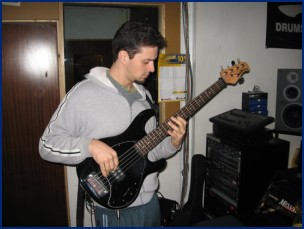 knick, knack, paddywack,and give the dog a bone, baby.......
Ivano's instruments...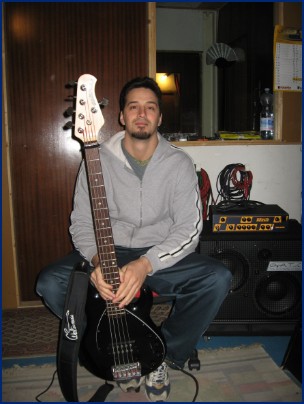 "relax, have a sit and smile...."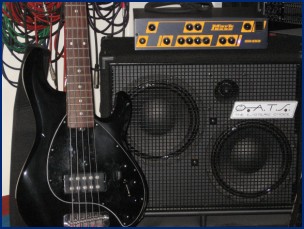 sound goog but...do ya think we need some different colors?!?

_________________________________________
RECORDING SESSION REPORT : August 2006
X-HERO begins recording "NEW ALBUM"!
X-Hero's musicians enter the studio to begin recording their come back album in this moment without title.
We have prepared 14 songs. Most of them are mixture of Hard Rock with Fusion and Funky groove. As usual for X-Hero, this record will be very hard to classify, but I am sure, that it will be the most powerful and the best album in the history of the band – explains Paris and Herman.
Musicians spend time in "Vision recording Studio" in Torri di Quartesolo (Vicenza) Italy, Paris lead guitar and sound engineer guaranteed, that we will sound like we want. We work with professional, who knows what to do. We are looking forward to the end of this session and we are sure, that sound will surprise everybody .
Adds Mirko DeFox and Paris as a special gift to the fans, decided to include in the new album tracklisting an exclusive remake of X-HERO's first classic hit "don't stop the game", originally released on the band's debut album in 1987.
Executive production by me and Paris.
Lyric
s
were written by me.
Album will be ready in the middle of November, but shall be released in 2007.
We have many new ideas and we have never worked so hard like now !
– Mirko DeFox.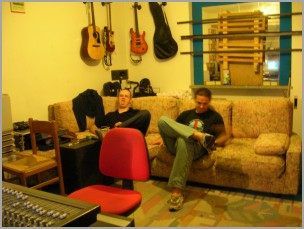 ...break meals captured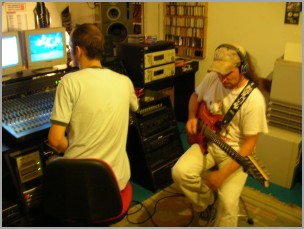 ...strong guitar riffs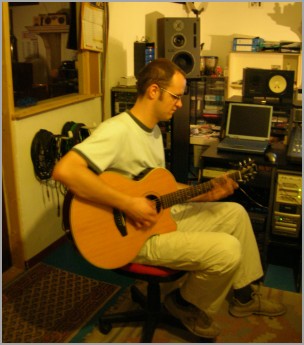 Aggressive guitar parts and melodies all the way...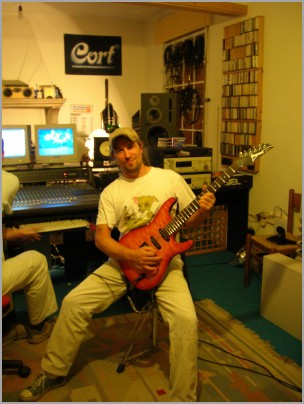 "when we will come to your towns,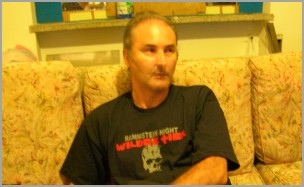 we will definitely play songs from our early days as well".
_____________________________________________
RECORDING SESSION REPORT : July 2006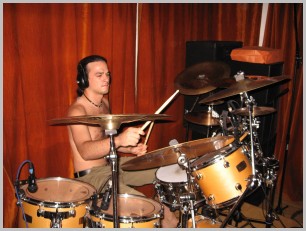 "….concentration is everything"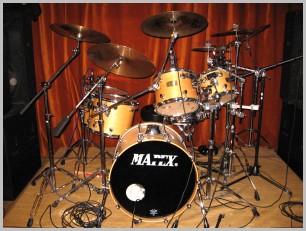 "The drum kit"...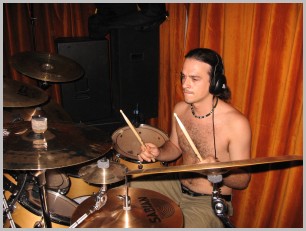 "…too hot for wearing a t-shirt"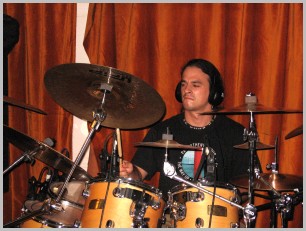 "…the killer drum" "is that a Pat Metheny t-shirt?!?!?"