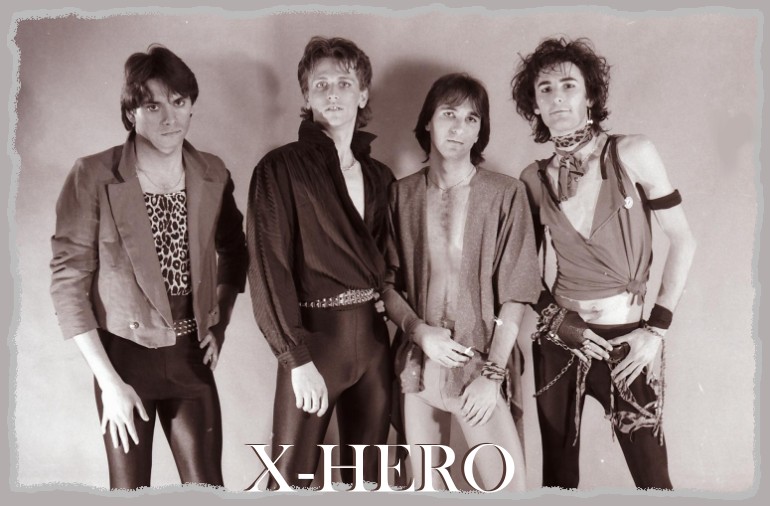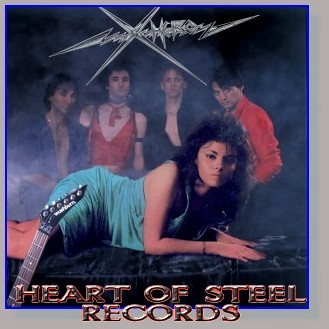 X-HERO: "X-Hero"
Release-date: May, 19th 2007
Record Label: HEART OF STEEL Records
Cat. Number: HOS 0701
Style: '80s Metal re-issue
Country: Italy
Track-List:
1. Don't Stop The Game 2. Feeling The Fear
3. In The City Of Love 4. The War Is Up
5. Come Back 6. Come On Baby 7. Walking In The Sunset 8. The Tower
Bonus-tracks:
9. Come Back (alternate US version
recorded for King Klassik compilation)
10. Watching In Your Eyes (Live) 11. Feel The Fear 12. Watching In Your Eyes 13. Goin' Down
14. Livin' In The Shadow (taken from a 8-tracks Demo,recorded during winter 1985)
Enhanced video-track: Don't Stop The Game (video-clip)

Fact/Sales-Points:
- The full-length debut-album for this GREAT Melodic Metal-Hard Rock band from Italy, originally out during 1987/1988, has been always considered as one of most shining gems in the "New Wave Of Italian Heavy Metal".
Having reached unbelievably high-prices on e-bay, finally the album is going to be available on CD format in a fully remastered-version with 6 bonus-tracks + 1 video-track and a FANTASTIC artwork (full-colour 16 pages booklet).
A melodic yet powerful and varied sound that any Melodic Metal fan will have to love!
X-HERO website - www.myspace.com/xhero2000

Review :