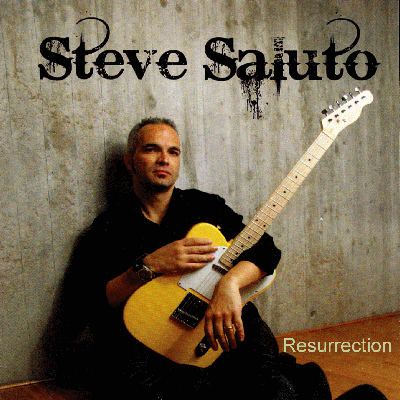 STEVE SALUTO – "Resurrection"
Release-date: Febbruary 15th, 20
10
Record Label: EMMECIESSE/HEART OF STEEL RECORDS
Cat. Number:
Format: CD DIGIPACK Limited edition
Style: US Melodic Hard Rock
Country: Italy/USA
Fact/Sales-Points:
"The guitar of Steve Saluto is able to show all the artist's taste and heart having in the impact and in the freshness of the sound its winning card" in this way Guitar Club Magazine introduced Steve Saluto in the Nov. 2000 issue.
Residing in Treviso (Italy), Steve Saluto began playing guitar at the age of fifteen. At the beginning they were jazz guitar lessons then, inspired by the Van Halen solo in "Beat It", Steve took up playing rock.
From Jazz to Funk to Rock and Pop, Steve has played and or recorded with a diverse many such as Federico Stragŕ, Danny Losito, Massimo Riva, Elio e le Storie Tese, Cheryl Porter, Vittorio Matteucci, The Venice Gospel Ensemble, Jeff Berlin, Danny Gottlieb, Buddy Miles, Phil Palmer, and many more.

He has written and produced 7 solo and band recordings featuring his diverse guitar virtuosity.
Besides his guitar player and band leader status, Steve is an in demand co writer and producer for up and coming young bands under his production company known as "Imput Level Productions"; He also own a recording commercial studio in San Biagio di Callalta (TV).
Steve graced national TV and RADIO shows (RAI, Video Music, Roxy bar) and the pages of several guitar and music pubblications including GUITAR PLAYER, GUITAR CLUB, AXE, METAL SHOCK, FLASH and BASIMEDIA MAGAZINE and he is always included in magazines and websites as a brilliant and versatile guitarist and songwriter.
In his "ROUGH BEAT" (2006) he joined forces with Richie Kotzen...but his latest venture is a band called "LA FAMIGLIA SUPERSTAR" with Terry Ilous on vocals, Atma Anur on drums and Marco Mendoza on bass.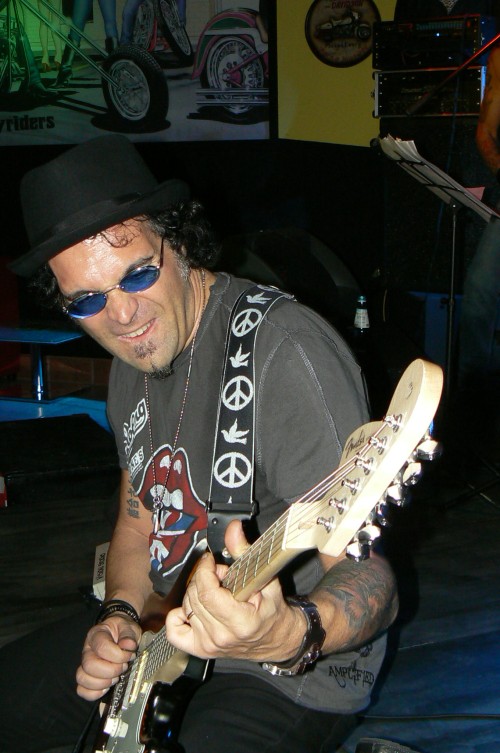 ORDER NOW- CLICK HERE