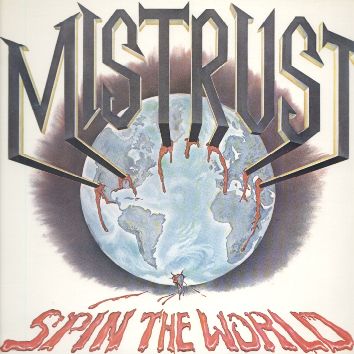 MISTRUST – "Spin the world"
Release-date: May, 2009
Record Label: HEART OF STEEL Records
Cat. Number: HOS0917
Style: '80s Hard-Rock / Heavy-Metal reissue
Country: U.S.A.
Fact/Sales-Points:
-For the very first time on CD the debut (and only) album, "Spin The World", originally out in 1986, for the US Metal band MISTRUST!
-The Seattle, WA, USA-based group was featuring a stellar line-up including top singer Jeff L'Hereux (of Culprit), drummer Chris Godhe (of My Sister's Machine), guitarists Michael Winston (of Rottweiller) & Owen Wright (of My Sister's Machine) and bassist Tim Wolfe (of Rottweiller)!
-The sound of the album is a powerful Hard Rock with a US Metal edge, kind a mix of early Ratt ("Ratt EP" / "Out Of The Cellar"-era), Stryper and Culprit.
- After the release of the "Spin The World" album, the band toured USA with Stryper, Alice Cooper and Loudness, as well as played dozens of headlining-shows!
-Fantastic artwork with a de-luxe full colour 16 pages booklet, including pics, memorabilia, lyrics, flyers, and a full in-depth interview with band's members, plus a fully re-mastered sound from the original master-tapes, with two additional demos bonus-tracks!!!
-That's a real "gem" of Classic '80s Heavy Metal!!!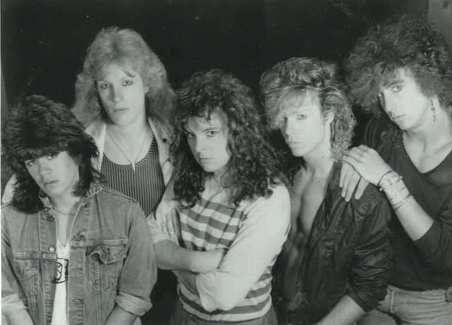 Reviews : here

ORDER - CLICK HERE