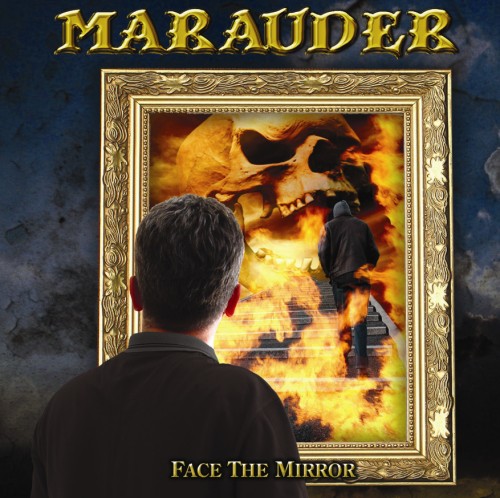 MARAUDER "Face The Mirror"
Release-date: March, 6th 2008
Record Label: HEART OF STEEL Records
Cat. Number: HOS 0805
Style: Power / Epic Metal
Country: Greece
Sound samples : www.myspace.com/maraudergr
Fact/Sales-Points:
- The brand new masterpiece, called "Face The Mirror", is the 4th album for the Epic Power Metal band MARAUDER from mighty Greece.- "Face The Mirror" features 12 epic and majestic songs with a songwriting clearly inspired by the classics Manowar, Iron Maiden and Judas Priest!!!! - The band has played dozens of gigs (last of them has been in November 2007 as opening-act for US Power-Metallers LEATHERWOLF), and it's currently setting up some live-dates for the year 2008 in countries like Italy and Germany as well as - of course - Greece. - Great production and awesome artwork with a full-colour 20(!!!) pages booklet created by Jobert Mello - "Face The Mirror" will definitely please any True/Epic Metal maniac!
Discography:
1991: "Try To Live" (Demo)
1993: "The Die Is Cast" (Demo)
1997: "Sense Of Metal" (Album)
2000: "1981" (Album)
2004: "Life?" (Album)
2005: "Sense Of Metal" (album – reissue + bonus)
2008: Face The Mirror" (Album)
MARAUDER is:
ALEXANDROS KOSTARAKOS - Vocals
ANDREAS TSAOUSSIS - Guitars
GIORGOS SOFRONAS - Guitars
THODORIS PARALIS – Bass
GRIGORIS VLACHOS - Drums

ORDER - CLICK HERE
rewiew MARAUDER
-metal-temple
-truemetal
-tandtkarimetalnews
-lemezkritika