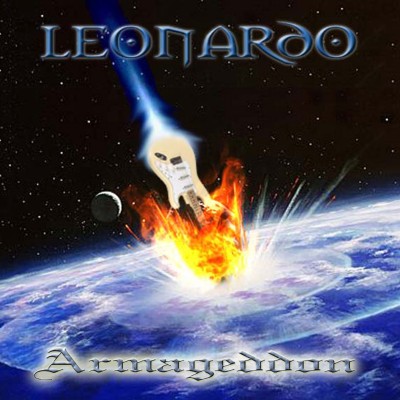 LEONARDO – "Armageddon"
Release-date: Febbruary 15th, 20
10
Record Label: EMMECIESSE/HEART OF STEEL RECORDS
Cat. Number:
Format: CD DIGIPACK Limited edition
Style: Melodic Neo Classic Metal
Country: Serbia
Fact/Sales-Points:
Leonardo is melodic/neoclassical band from Belgrade, capitol city of Serbia. Founder and leader is
Ivan D. Milcic –guitarist,composer,songwriter and arranger. With own young brother Milan Milcic-Keyboardist,
together have been established Leonardo band in 2001.
Soon,after many changes of musicians,during 2002joined the band
Srdjan Duzdevic-drummer ,and Vladimir Rajcic-bass player. Leonardo's music based on many influences like as:Deep Purple,Rainbow,Whitesnake,Yngwie J. Malmsteen,Stratovarius,Time Requiem,Symphony X,
Ring Of Fire and classical works of J.S.Bach,Nicolo Paganini,Antonio Vivaldi,W.A.Mozart….etc.
Early 2004 ,Leonardo band began realization of their first album,
called "Strast I Pozuda"(Passion and Desire).
The album was recorded in Studio 5 PGP-RTS,Belgrade and realized in autumn 2004,for Serbian National Label PGP-RTS.
Serbian hit maker Rade Radivojevic was producer and additional keyboard player.
Afterwards ,Leonardo began a concert tour across the country like special guest on Riblja Corba Tour 2004 and preformed on many concerts and festivals like:
Unnfest(Unnplugged)2004,Usce 2004,HARD'N'HEAVY FEST,OPEN AIR FEST Smederevo 2006,Hit Radio "202",BELGRADE BEER FEST 2007….etc.
Vladimir Rajcic leaved the band in 2006,instead him joined to band many rentable bass players to finsished tour.
Six months break,Ivan D.Milcic creates songs for new album.
In August 2008.Leonardo started to recording second album
This time ,Ivan D.Milcic was producer,engineer and co-producer was Srdjan Brankovic –guitarist from Alogia Band.
Recording and Mixing is finished in January 2009.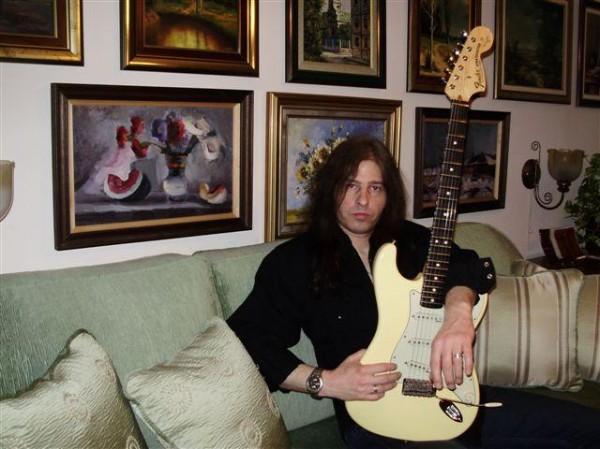 ORDER NOW- CLICK HERE