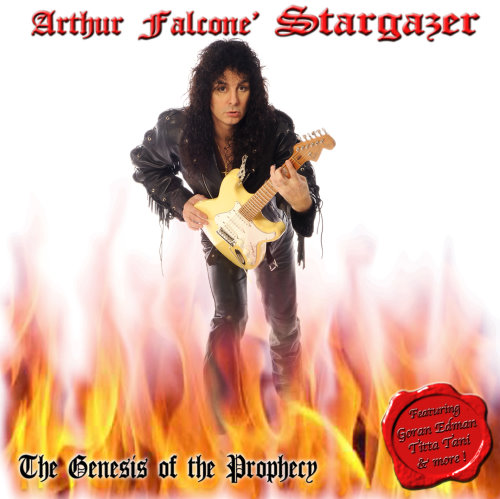 Arthur Falcone' STARGAZER – "The Genesis Of The Prophecy"
Release-date: March 13th, 2009
Record Label: HEART OF STEEL Records
Cat. Number: HOS0915
Style: Melodic Power/Neo-Classic Metal a la Rainbow/early Malmsteen's Rising Force
Country: Italy
Fact/Sales-Points:
- Arthur Falcone has been acclaimed as "one of the BEST guitarists coming out of Italy" by Japanese, U.S. and German press; his previous musical experiences have been in Hard-Rock bands like HALLOWEEN, DEVILS CLAWS, FOXY LADY and LAROXX.
-Falcone is guitar teacher at "The House Of Music" in Trieste since years now, and LUCA TURILLI of Rhapsody-fame has been one of his students!!!
- Arthur Falcone's style has been strongly influenced by 6-strings masters like Ritchie Blackmore, Michael Schenker, Eddie Van Halen, Yngwie Malmsteen and Steve Morse as well as bands such as Rainbow, Deep Purple, Loudness and Rush.
- Falcone shared the stage with artists like artists like Deep Purple, John Lawton Band (Uriah Heep), Kiko Louriero, Ian Paice, Vinnie Moore, Andrea Braido & more.
- After his first solo-album for Virtuoso Records, he returns now with an AWESOME new album featuring -as special guests- great singers like GöRAN EDMAN (Yngwie Malmsteen, Madison, John Norum, Brazen Abbot, Glory, etc) and TITTA TANI (DGM, Daemonia, etc), plus well known musicians like Manuel Staropoli (Rhapsody of Fire) on flute and the keyboard-player Mistheria (who played with Bruce Dickinson band, Rob Rock and George Bellas)
- "The Genesis Of The Prophecy" is a great Hard Rock / Melodic Metal album, with many neo-classical influences, with a style that might be described as a mix among Rainbow, early Yngwie Malmsteen's Rising Force and Symphony X!
- Great production and a fantastic artwork with a full-colour 16 pages booklet.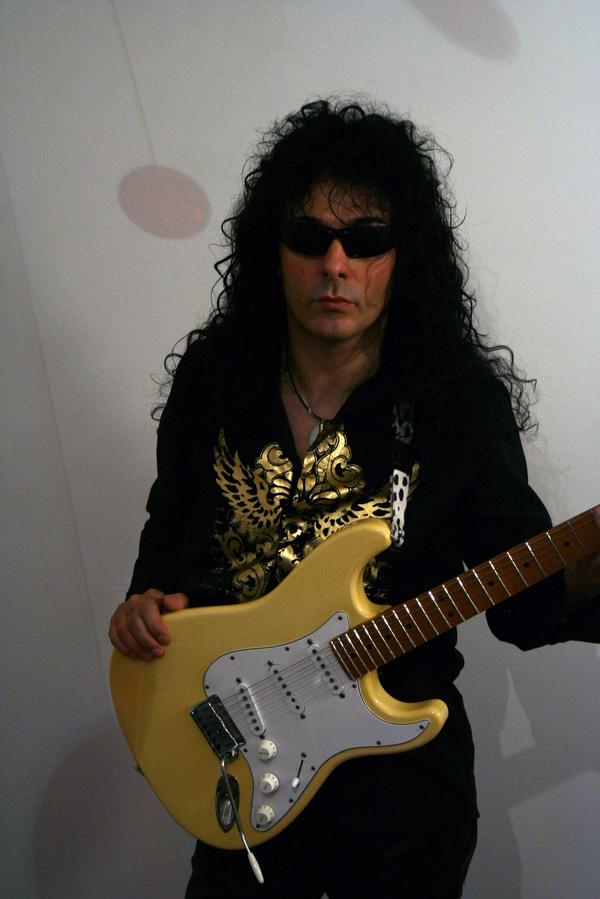 Reviews :

ORDER - CLICK HERE