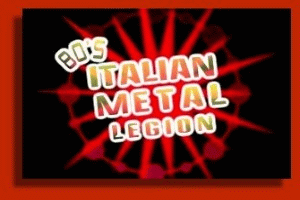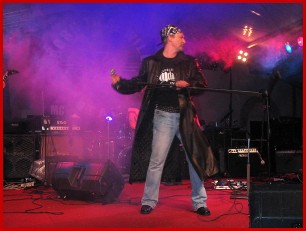 GREAT SUCCESS!!!

FRIDAY,
2
JUNE
2006
The third edition of open air "80's ITALIAN METAL LEGION ATTACK " pure old school metal on stage of Harley Davidson "CASTLE BIKERS MEETING" by B.T.B.W.M.C. in loc.Castello in Grancona(Vicenza)Italy, in a beautiful natural scenary.
FREE ACCESS and camping area

we are proud to announce
band confirmed!!








the THIRD edition of
"80's Italian metal legion festival" 2006
with live performance of leggendary and cult italian Metal bands from 1980's, the event brings together bands, fans, and music journalists for a long nights of good music .
stands of album,cd's,memorabilia,food and drinks.
festival free access !
Artisti No Limits Staff

CONTACT : artistinolimits@rockitaly.com o artistinolimits@email.it

CONVENTION : ARTISTI NO LIMITS presents :
Record Fair ,rare vinyls and Cd ,memorabilia,gadgets from the 80's ,Labels ,Magazines,collectors,Musicians...
friday
02 JUNE
OPEN at 10 a.m. to 24 p.m.

2 ° "1980's ITALIAN METAL LEGIONS ATTACK"
"WILD NIGHT HAWKS" Music Club - Brendola (Vicenza) North Italy
saturday 01 OCTOBER 2005




Sunday 02 OCTOBER 2005




"WILD NIGHT HAWKS" Music Club
Via Galilei 26/i , Brendola (Vicenza) Italy
>Indications to Brendola (Vicenza):
to get to the festival:
go out of the Highway A4 Milan-Venice at Montecchio di Alte Ceccato, then follow the sign SS to Lonigo-Brendola. After 500 mts go out on the left follow the signs 80s Italian metal festival,you can see a supermarket Sma go round left and go for other 500 meters and you can see at right Via Galilei.

other info contact only e-mails
artistinolimits@rockitaly.com - artistinolimits@email.it
start shows at 21,00
Tickets cost 5 Euro and are strictly limited , and will be available only on the doors of the hall.
The first 100 fans with "80's ITALIAN METAL LEGION FESTIVAL" 2005 ticket will get a free sampler cd " area Sismica vol.3" from strillostrano.com and with italian heroes like Masi,DeRosso,Serena,X-hero,Dark Lord...

PARKING
RECOIRD FAIR (only Sunday)
PUB/FOOD/DRINKS

Updates and info
info use only this mail address artistinolimits@rockitaly.com